Kase Lawal – Chairman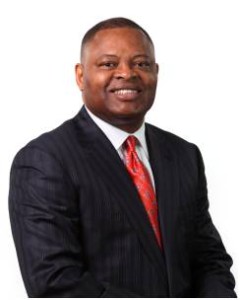 As Founder, Dr. Kase Lawal leads a diverse group of affilitated companies for CAMAC International Corporation on a non-executive basis. He is also the Vice Chairman of the Unity National Bank Board of Directors and Chief Executive Officer of CAMAC Energy Inc. (NYSE Amex: CAK). Committed to public service, Dr. Lawal provides key leadership on several boards and commissions. He is currently serving a seventh term as Commissioner to the Port of Houston Authority and as Vice Chairman of the Houston Airport Development System Corporation. He is also a member of the National Urban League's Board of Directors and the Fisk University Board of Trustees. Dr. Lawal earned a bachelor's degree in chemistry from Texas Southern University and an master's of business administration in finance and marketing from Prairie View A&M University. He was awarded an honorary doctorate in philosophy from Fort Valley State University and an honorary doctorate in humane letters from Texas Southern University.
Kamoru Lawal – Chief Executive Officer & President
Kamoru Lawal is the Chief Executive Officer and President of CAMAC. Mr. Lawal manages the CAMAC investment portfolio and directs the merger and acquisition activities for the holding company. He also has responsibility for the company's trading activities. Mr. Lawal is a member of the Harvard Club of New York, Texas Southern University Foundation board and a Director on the Unity National Bank Board. He is an alumnus of the Harvard Business School's Advanced Management Program. Mr. Lawal graduated from Texas Southern University with a bachelor's degree in accounting.