Mickey Lawal, Vice Chairman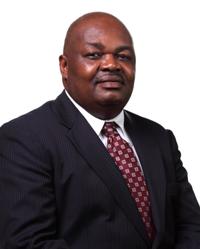 Mickey Lawal is Vice Chairman of the Nigerian operations for Oceanic Consultants. Mr. Lawal is a graduate of Harvard University's Advanced Management Program. He earned a bachelor's degree in business administration from Texas Southern University.
Ola Oladeji – Managing Director  
Ola Oladeji  is the Managing Director of Oceanic Consultants Nigeria Limited and Executive Director (Operations) for CAMAC Nigeria Limited.  Mr. Oladeji started his career with CAMAC Nigeria in 1990 as a corporate affairs officer. In this role, he managed the company's relationship with NNPC, DPR, NAPIMS and joint venture partners such as Conoco, Express, Cavendish Petroleum among others.
Mr. Oladeji holds a bachelor's degree in Business Administration, with first-class honors, from London South Bank University. Furthermore, he has a master's of science in International Accounting and Finance from the prestigious London School of Economics (LSE).